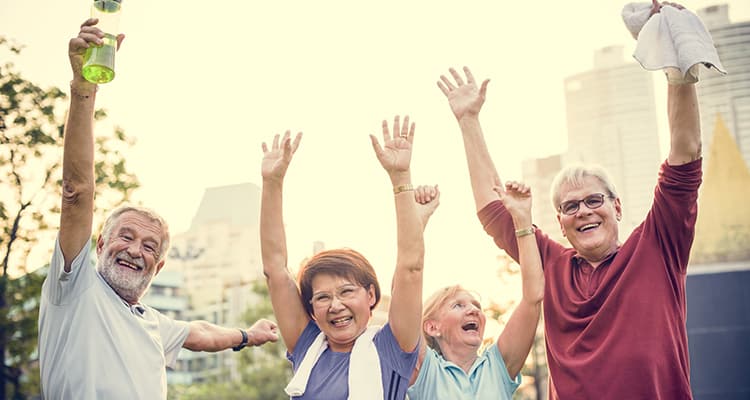 I have been going to Chiropractors since I was a child and know a good one from a bad one. Dr. Borisenko is the best doctor of Chiropractic that I have ever been to. He is an excellent chiropractor and has heart of gold. He really cares about his patients and goes out of his way to help people. If you want quality chiropractic care he is the guy to see. I highly recommend him!
What I have noticed the last couple of days since you showed me the squat with hands way forward exercises. I can feel muscles in my hips working as I used to when I did competitive bodybuilding with 135 pound plus squats. I competed at 122 pounds which was a heavyweight. In 1985, I won the first and third place. I appreciate that you're helping me to do. I feel refreshed and renewed with these exercises. I don't know what else to say other than thank you and hope to continue my therapy.
You're the best chiropractor I have ever met! The amazing thing is I have gone full circle from when I broke my back when I was 10. When my horse threw me off and my parents took me to Dr. Pettibon and here I am again with you and Dr. Pettibon. And actually, chiropractic is truly not what you do it's bigger than that!
I am an ordinary person who has suffered a significant amount of pain for over 15 years. About 16 years ago, I was involved in a car accident that left me in pain from head to toe. I went to a chiropractor for 7 years and had many MRI's and x-rays performed on me. I have seen every kind of doctor imaginable. I have been through three Physical Therapy programs and not one doctor could help me. I met Doctor Slava Borisenko, D. C. ten months ago, and after three months of following his program as he instructed, my endurance has increased significantly, and my pain has been greatly decreased. I was able to go from working a 4 hour day to an 8 hour day. After 10 months of treatment, I live a pain-free and active life and am in the best shape I have ever been in. Doctor Slava Borisenko was able to help me because of the knowledge he has in 3 different fields. He coached me in chiropractic, physical endurance exercises for core muscles, and proper nutrition. I am grateful to have met him and would strongly recommend him to anyone who is ready to live a pain-free and healthy life.
He's given my mom her life back when no one else could figure out what to do for her pain. Slava is a caring, good person. There are several people that rely on his care to heal and to get by each day and he really takes care of his patients. He is not only a chiropractor but a spinal doctor, so if you've not found answers elsewhere, he might be able to connect some dots that other doctors have missed. I also get adjusted, after being in a car accident. I can see the difference in my spine and posture after coming consistently. They also have incredible massage therapists. My mom and I love Terrace. We actually just love Slava and his office. We can't thank you enough!
When I called and set my appointment, he was very sweet, kind soft-spoken, and good in nature.
When I got to his office I was greeted by also a very soft-spoken kind and sweet-spirited lady. She helped get all the required paperwork I needed to fill out. When the doctor came he was very informative and thorough of my exam..head to toe and made sure I understood everything that was going on and the reason for each part of my exam.
If you sit for long periods of time for work and still deal with chronic pain issues from past injuries like me, he is the man to go see for your chiropractic care. He not only took 30 mins to thoroughly examine me but also spent another 30 mins to educate and teach me exercises.
The service I was given by him and his staff was over 5 stars. I can say that I felt really good when I left physically and emotionally… He truly cares and has above the moon charisma about the service and care he provides his patients.
This clinic is much more than just another DC. The tools they use, how they care about your overall health, and the time they take is truly extraordinary. The staff and Doc truly care and are really gifted and knowledgeable. I have been to many clinics over time and this one is the best I've found. Thanks, doc!